Coronavirus – COVID-19: Whilst our offices remain closed, all our staff are working and our telephones are fully operational. We're also offering meetings via video for advice on Wills, Lasting Power of Attorney or Probate and 'Drive In' appointments for Notorial services. As ever, please contact us if you have any queries. More >>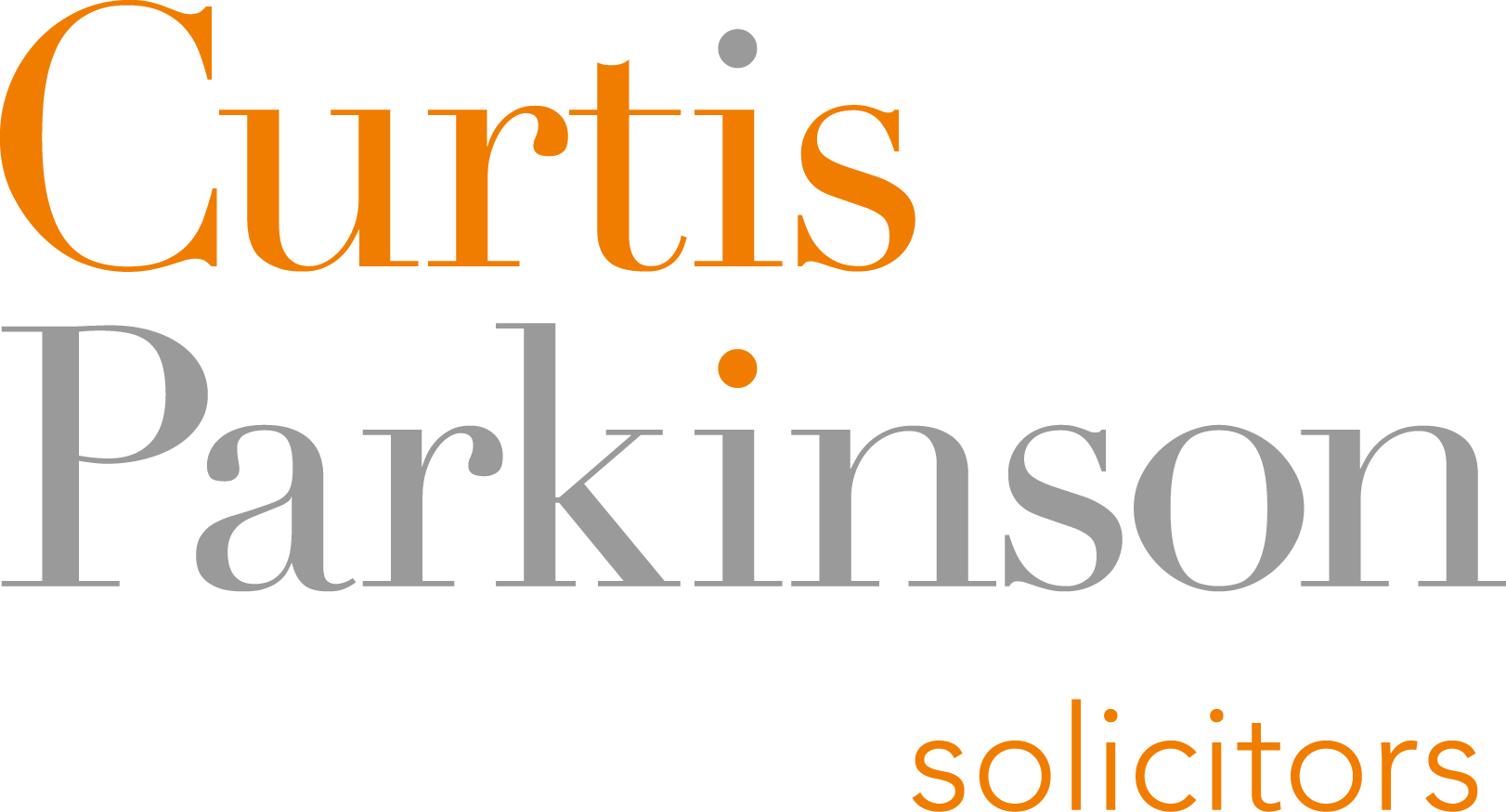 "
I have recommended you highly to my friends and family. You were very kind and considerate when helping me with the purchase of a house. An efficient, professional service.


MR RAY GODDARD

"
I will always recommend Curtis Parkinson! You give good advice, are always patient and answer our calls.


C.D.

"
Buying and selling a property can be extremely stressful and I have worked with solicitors in the past, which adds to the stress. I didn't feel like that at all working with Louise at Curtis Parkinson. I felt fully supported, and end to end, I could not fault the service I have received. Louise would chase the buyer's solicitors as much as possible to get things moving and was fully on top of things.


A.T.

"
I have no hesitation in recommending Curtis Parkinson. Communication between us and Louise was very good. She is always pleasant and professional, providing an explanation for everything.


A.L.

"
We strongly recommend Curtis Parkinson. Louise went beyond a normal professional level of service. She was efficient, approachable and professional at all times. Louise always kept in touch; answered all our phone enquiries and worked so hard to get the job done.


C. ROBSON-FARELLY & J. FARELLY

"
We have used Curtis Parkinson many times as they have always provided a very good service. The staff are friendly, helpful and always available. On this occasion, ours was a lengthy process but Louise did everything possible to keep us informed.


C.R.

"
We have always appreciated the quality and professionalism of Curtis Parkinson's service. Louise helped us complete a long and legally complicated house sale. Thank you!

F.R.

"
The process was a lengthy one for us but Curtis Parkinson did everything possible to keep us informed. We've used the firm many times and would recommend them without hesitation.


MR & MRS B

"
We couldn't be more grateful for the help Louise gave us during the purchase of our first house. Louise helped us to fully understand all matters. She went above and beyond, enabling us to complete on the purchase in a short timeframe before Christmas. Thank you very much!


MR & MRS N

"
We simply can't thank Louise and the team at Curtis Parkinson enough. Even though this was a paperwork challenge, Louise pushed and pushed to get this done. Having a set price also gave us peace of mind. We're extremely satisfied with Curtis Parkinson, everything was spot on.


JV & S

"
The service was extremely professional and helpful – from the welcome desk through to meeting our lawyer Louise. Louise was always readily available to discuss matters and went above and beyond to help us.


MR & MRS SULLIVAN

"
Louise was professional, experienced, calm and friendly throughout the whole process. I liked the fact that no jargon was used and I was treated with respect. Louise made a complicated process, simple and stress-free.


C WILLIAMS

"
We have been using Curtis Parkinson since the early 1980's and always receive outstanding advice, particularly after my father died in 2006, regarding Power of Attorney.

"
Louise has been so helpful from day one, making the whole process less stressful. Communication is really good and clear, with Louise always willing to help with any questions we have. Curtis Parkinson helped us to get through the complicated and stressful process of buying a house. Thank you!

Olivia Naismith

"
I would be happy to recommend Curtis Parkinson and would use your services again myself. Everything went smoothly and was stress free. Once they had all the information, I didn't have to worry anymore, everything was done by them.

"
Communication was always clear and responses were prompt.



Mrs C. R.

"
Everything was done in a friendly and professional manner and gave me peace of mind. Highly recommended.



G. Hayward

"
A very efficient service, you went through each stage very well.



J. Greensheilds

"
I've bought and sold several properties over the years and would always recommend Curtis Parkinson. They are very professional and approachable. They kept me informed on a regular basis and were always around for advice if it was needed. My recommendation can't come highly enough.



Jay Patel

"
Have used Curtis Parkinson many times now for conveyancing and wills and probate. Have also received a fantastic level of service, flexibility and professionalism. Can highly recommend.



Philip Short

"
I'd recommend Curtis Parkinson for the service I was given. They were always very helpful and gave me lots of information. Always there when you need them.



Mike Hayward

"
I liked that Curtis Parkinson are a small company. I found them to be efficient and approachable and they were helpful in bringing all the different elements to completion.

"
We were very happy with the service received from Louise – she managed to make our house move happen in just a few weeks, so that we moved before Christmas as hoped. We even received emails early Saturday – to help it happen quickly! Many thanks



Steve and Janet Baker

"
I certainly would and will recommend Curtis Parkinson for their wonderful service and value. They were straightforward, sincere and trustworthy and they helped me to arrange a conveyance and set up a trust.



P. Cobb

"
I wanted somewhere local and so Curtis Parkinson were perfect for me. My family had used them before and they were friendly, easy to talk to and always put people first, in such awful times.



Janis Domagaha

"
I would have no hesitation in recommending Curtis Parkinson, as they treat their clients fairly and bill them accordingly. I was treated with kindness, discretion, patience and trust at all times. They put my mind at ease during a stressful time, as I had never made a house purchase before.



Lucille

"
Curtis Parkinson explained everything very well and were courteous at all times. They made us feel comfortable.

"
'Leave it with me'. Louise took the stress out of my hands, enabling me to focus on the stress of my job. She gave me the confidence that I was in capable hands and managed my sale and any necessary communication. I would absolutely recommend Curtis Parkinson.

"
I wouldn't hesitate to recommend Curtis Parkinson as I was very satisfied. I found them very helpful and they had quite a quick response to any of my queries.

"
Curtis Parkinson helped me when I bought my first home, when I was feeling very low and they were there to guide me in the right direction. They were friendly, approachable and not too posh. I would definitely recommend them.

"
A good service and we have our will with Curtis Parkinson as well. Thank you for making the finalisation happen on the day that was arranged.

"
I would recommend you all at Curtis Parkinson, as I always found them very helpful. I found overall they did a good job. I was very pleased with the service you gave.



ISABEL KNIGHT

"
Curtis Parkinson provided an easy and trouble free service. It was a stressful time, selling our family home and I think Louise must have dealt with any problems that occurred. She just made the whole transaction stress free.

"
At Curtis Parkinson prices are reasonable and they explain everything clearly. They've been very helpful throughout.



MR S. MULLEN

"
My experience with Curtis Parkinson was painless. They responded to all my queries quickly. I would recommend them as they're friendly and easy to get on with.

"
We would recommend Curtis Parkinson as they were efficient and kept in touch with us.



BRYAN COLE

"
At Curtis Parkinson, the staff were friendly and all the emails responded to by our return. They are local for convenience and gave good advice for all our questions. Special thanks to the lady on reception of Clifton.

"
Curtis Parkinson acted quickly and kept me informed. They were very efficient and don't mind when we ring up to chase things. They kept me informed which is most important.



MRS C. A. LANE

"
We would absolutely recommend Curtis Parkinson! Friendly, efficient, even under much frantic work. They were punctual, explained things really well and noted the implication of matters to us clearly.



ALDNAR AND FRIDAY

"
We would 100% recommend Curtis Parkinson as we were very happy with the service. We felt that our sale was very frustrating and really appreciated the patience that Louise showed us.

"
We completely would recommend Curtis Parkinson! Always handy and responsive. We received a fabulous and friendly service. The help came from all over, from the assistants to solicitor. Once Louise was there to take over our case, we got regular updates and felt more at ease.



AARON DEVOS AND LYS BAGARULAY

"
With Louise, I did not have to worry, everything went well and I was very satisfied with the work she did. I would recommend Curtis Parkinson because they work well and their price is affordable. You can count on them to do a good job in a timely manner.

"
Curtis Parkinson kept me updated and were informative when I first applied to sell. I would recommend them as they were helpful, friendly and informative.

"
I would recommend Curtis Parkinson. We found your service efficient and easy to understand. If we had a problem we only had to pick up the phone and we were sorted.

"
I wouldn't have been able to sort out the paperwork myself, so it really helped having Curtis Parkinson arrange all of that. Everything was handled with courtesy and with no hassle. I would recommend them because I didn't encounter any problems with the service along the way.

"
Curtis Parkinson helped with selling a property, writing a will and sorting a probate. Very quick. Listened and had my best interests at heart. Gave me a 10% discount with a loyalty card. Friendly service – on the high street and I liked the face-to-face contact. I was given guidance of what to do when, how and why. Never sold a property before and it can be very confusing but felt involved. I have already recommended. Very efficient and pleasant and got back to us when asked.

"
The service from Curtis Parkinson was quick and painless and very efficient. We would recommend them for the service they give.



MRS D. OWEN

"
I would recommend Curtis Parkinson as the service offered was excellent. Services carried out professionally but also in a friendly manner. By dealing with a difficult matter in a proficient and pleasant manner.



MRS W. SMITH

"
Curtis Parkinson helped me sell my house, dealt with all the legal stuff and made it very easy for me. They were very efficient, friendly and reliable.



WENDY BARRATT

"
Curtis Parkinson helped me sell my house quickly and efficiently. I would definitely recommend Curtis Parkinson. Professional, polite and prompt.



JASON

"
We felt that Louise went that "extra mile" to get us to exchange and completion, despite some unexpected problems with our sale. We liked the personal service. You actually get to speak to the solicitor. I've used Curtis Parkinson twice now and they are good value for money.



K. SANDY

"
Estate agents were awful, buyers the same but Louise understood everything and made life bearable. They are human and don't talk down to people. They don't treat clients as 'just a job', they care and they listen.



MRS I. M. GRIFFITHS

"
I was guided through the legal process and understood each procedure. Louise was courteous, polite and efficient. I would recommend Curtis Parkinson based on my experience.

"
I was given an excellent service. Clear communication between me and other parties involved. No fuss and to the point. I would highly recommend Curtis Parkinson, as they are trustworthy and reliable.

"
We were helped with the sale of property, 2 probates and power of attorney. We thought Curtis Parkinson provided an excellent service and we have already recommended them.



STEVEN BELL

"
This has been a rather difficult and frustrating conveyance procedure and on result of reception of others. I have been impressed by Curtis Parkinson's determination to achieve the required result despite the many obstacles thrown into their path. They kept me up to date on the various 'happenings' in this case. I would recommend Curtis Parkinson. Quick response to initial instruction with full details of service to be provided, considerable useful information.



MONA ANDREWS

"
I was kept aware at all times, by Louise, as to what was happening and with her advice was able to communicate with other parties to ensure council regulations were observed. The process seemed to run smoothly. Problems arose with the house purchase but with Louise's experience we solved the regulation issues. Having had experience of conveyancing with other solicitors, this was the most streamlined process through to completion. I would recommend Curtis Parkinson. I was happy to be with your experience that made the purchase come to completion.



PAT TOMLINSON

"
Curtis Parkinson helped with the sale of a house. We were initially told the process would take 8-10 weeks but it was actually completed in 7. All the paperwork was explained clearly and the staff are friendly both in person and on the phone.



MRS ELAINE BIRCHWELL

"
Louise helped on several occasions but when I bought my flat in Battersea and the tenants were slow to move out you activated the grievance and completion process very swiftly. Curtis Parkinson always seems to have a solution to any tricky situation. It is an efficient, value for money service.



TREVOR DAVIES

"
I bought a property through Curtis Parkinson. The whole process was so well organised that I only needed one meeting. The rest was done over the phone, which suited me perfectly. Quick response to telephone and email queries. I would recommend Curtis Parkinson. Cost effective. No hidden costs. Quick responses to queries. Friendly and courteous.



MRS C FROM LOUGHBOROUGH

"
Louise sold our house at auction, with very little worry for us. We found communication easy . We would recommend Curtis Parkinson as everything went smoothly and they were friendly.



MR AND MRS M. HOLDEN

"
We had a tight timescale to move and Louise went out of her way to make it happen, including emails 7am on a Saturday morning. The service received was highly appreciated. She kept us informed and was easy to get hold of when we had questions. It made moving just before Christmas relatively pain free.

"
Curtis Parkinson are always helpful and assist me with the sale and purchase of properties. They handle deals and transactions smoothly. I would recommend Louise as I have dealt with her a few years now and have been very satisfied.

"
I initially found the whole experience to be daunting, as I'd never gone through the process before, but Curtis Parkinson took me through it clearly and compassionately. Everything was explained to me clearly and I was treated as a person rather than as an item. Compassion was shown through my difficulties in finding a home.



RUSS PEARCE

"
At the difficult time of losing a relative and then having to deal with the legal side of the death – you were all so helpful with everything that needed to be done. We were supported so well from the first meeting concerning the will and probate to the sale of the property. We would recommend Curtis Parkinson for the personal touch. We have been so happy with all aspects of dealing with a deceased relative's affairs.



MRS SUE PALMER

"
I would fully recommend Curtis Parkinson because the staff are friendly and knowledgeable. They sorted out a long and complicated house sale, always helping me out to the best of their ability.


JAMIE WHITEY

"
Curtis Parkinson took the stress out of selling and buying property. Louise was very polite and answered all my concerns.


H. SHAW