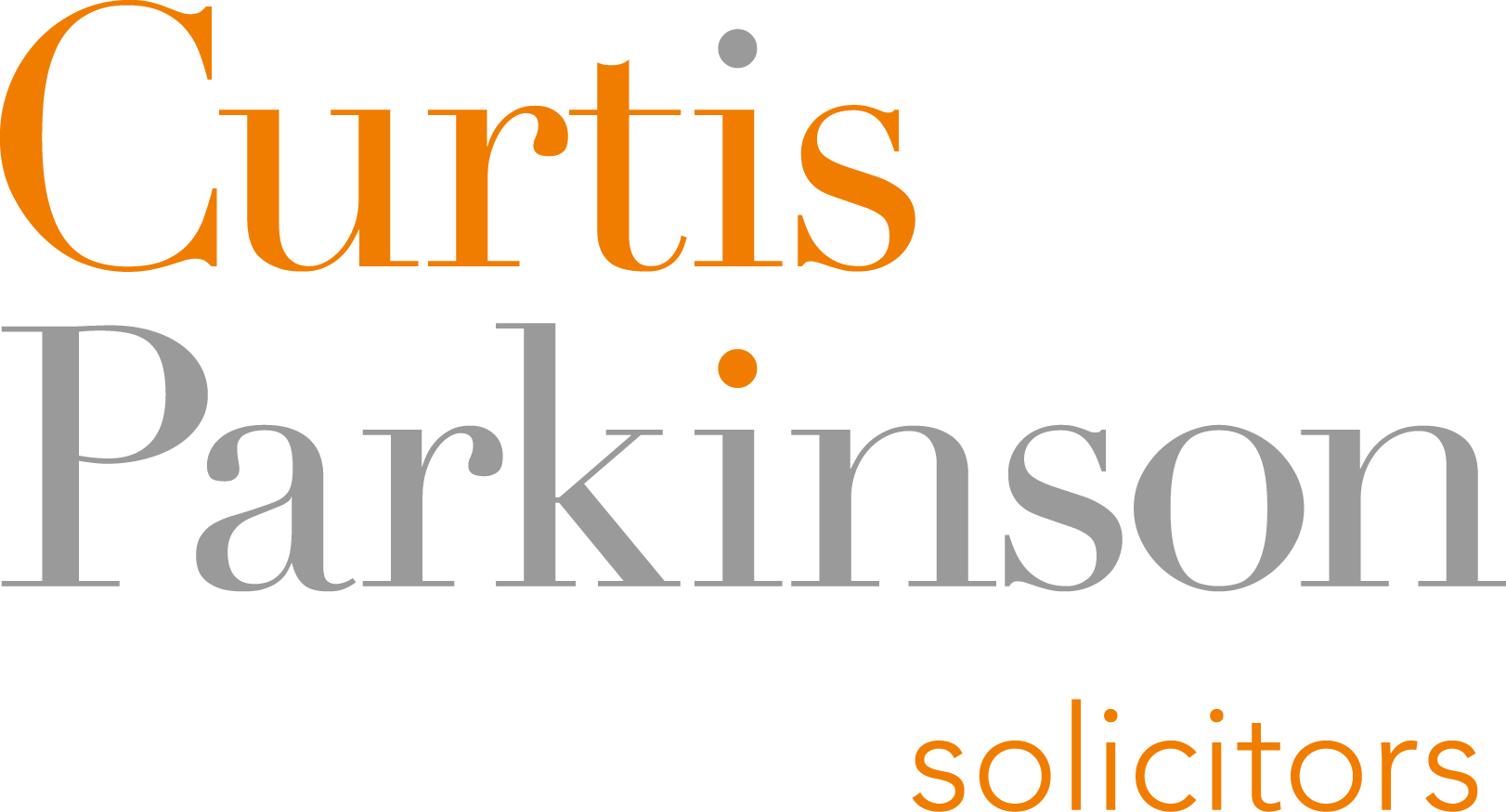 Introduction
Curtis Parkinson is regulated by The Solicitors Regulation Authority details of whom may be found by clicking the link http://www.sra.org.uk/ under the following registration number: Curtis Parkinson Solicitors – 00045864
Legal notice
Your use of Curtis Parkinson internet site is governed by these Conditions of Use and subject to this Notice of Copyright.
Conditions of Use
1. All material included in our web site is intended for information purposes only and does not represent legal advice. Users are hereby placed under notice that they should take appropriate steps to verify such information. No user should act or refrain from acting on the information contained in this web site without first verifying the information and as necessary obtaining legal and/or professional advice. The information provided on this website may be related to products or services that are not available in your country.
2. CURTIS PARKINSON makes no representations or warranties whatsoever as to the accuracy or completeness of the information contained in this web site.
3. CURTIS PARKINSON expressly disclaims all liability for any direct, indirect or consequential loss or damage occasioned from the use or inability to use this web site whether directly or indirectly resulting from inaccuracies, defects, errors, whether typographical or otherwise, omissions, out of date information or otherwise, even if such loss was reasonably foreseeable and CURTIS PARKINSON had been advised of the possibility of the same. Consequential and indirect loss and damage shall include but not be limited to loss of profits, loss of goodwill, and wasted expenditure.
4. The user agrees that material downloaded or otherwise accessed through the use of this web site is obtained entirely at the user's own risk and that the user will be entirely responsible for any resulting damage to software or computer systems and/or any resulting loss of data, even if such loss and damage was reasonably foreseeable and CURTIS PARKINSON had been advised of the possibility of the same.
5.The contacting of a firm by a user through this internet site or via its telephone service:
Does not place any responsibility or obligation upon CURTIS PARKINSON or a firm to contact the user.
Does not entitle the user to any advice or if advice is given it is in the firms absolute discretion as to the extent of the advice whether the advice is free and the terms under which the advice is given, but that they will advise the user if it their intention to charge before doing so.
Does not relieve the user from their obligation to act or refrain from acting to protect their own interests.
Does not oblige the firm responding to the contact to enter into a contract for legal services.
Does not create a contract for legal services between Curtis Parkinson, the firm or the user.
Notice of Copyright
6. All fees or charges for any advice and work are solely a matter for contractual agreement between the user and the Firm and to which CURTIS PARKINSON is not privy and for which it is not responsible. In addition and for the avoidance of doubt the user agrees that CURTIS PARKINSON is not responsible for any advice given or received and shall not be liable for any losses, expenses, damages or costs, whether direct or indirect howsoever arising from the advice or refusal to give advice.
7. CURTIS PARKINSON does not accept any liability in connection with any third party web sites that can be accessed through this web site and does not endorse or approve the contents of any such site and are provided for convenience only and do not imply any approval or endorsement by Curtis Parkinson of the linked sites, even if they may contain Curtis Parkinson logo, as such sites are beyond Curtis Parkinson's control. Curtis Parkinson cannot be held responsible for the content of any linked site or any link contained therein
8. Nothing in these Conditions of Use shall exclude Curtis Parkinson liability for death or personal injury resulting from its negligence.
9. If any provision of these Conditions of Use or the Notice of Copyright is found to be invalid by any court having competent jurisdiction, the invalidity of that provision shall not affect the validity of the remaining provisions, which shall remain in full force and effect.
10. Curtis Parkinson omission to exercise any right under these Conditions of Use or the Notice of Copyright shall not constitute a waiver of any such right unless expressly accepted by CURTIS PARKINSON in writing.
11. No contract for legal services is created between CURTIS PARKINSON and the user.
12. These Conditions of Use and the Notice of Copyright shall be governed by and construed in accordance with the law of England and Wales and the user and CURTIS PARKINSON agree to submit any dispute arising out of the use of this web site to the exclusive jurisdiction of the courts of England and Wales.
Notice of Copyright
1. This website is protected by intellectual property rights and is the exclusive property of Curtis Parkinson except where expressly stated to the contrary. Any material that it contains, including, but not limited to, texts, data, graphics, pictures, sounds, videos, logos, icons or html code is protected under intellectual property law and remains Curtis Parkinson or third party's property. You may use this material for personal and non-commercial purposes in accordance with the principles governing intellectual property law. Any other use or modification of the content of Curtis Parkinson website without Curtis Parkinson prior written authorisation is prohibited.
2. Permanent copying and/or storage of whole or part of this web site or the information contained therein or reproduction or incorporation of any part of it in any other work or publication whether paper or electronic media or any other form is expressly prohibited.