Coronavirus – COVID-19: Whilst our offices remain closed, all our staff are working and our telephones are fully operational. We're also offering meetings via video for advice on Wills, Lasting Power of Attorney or Probate and 'Drive In' appointments for Notorial services. As ever, please contact us if you have any queries. More >>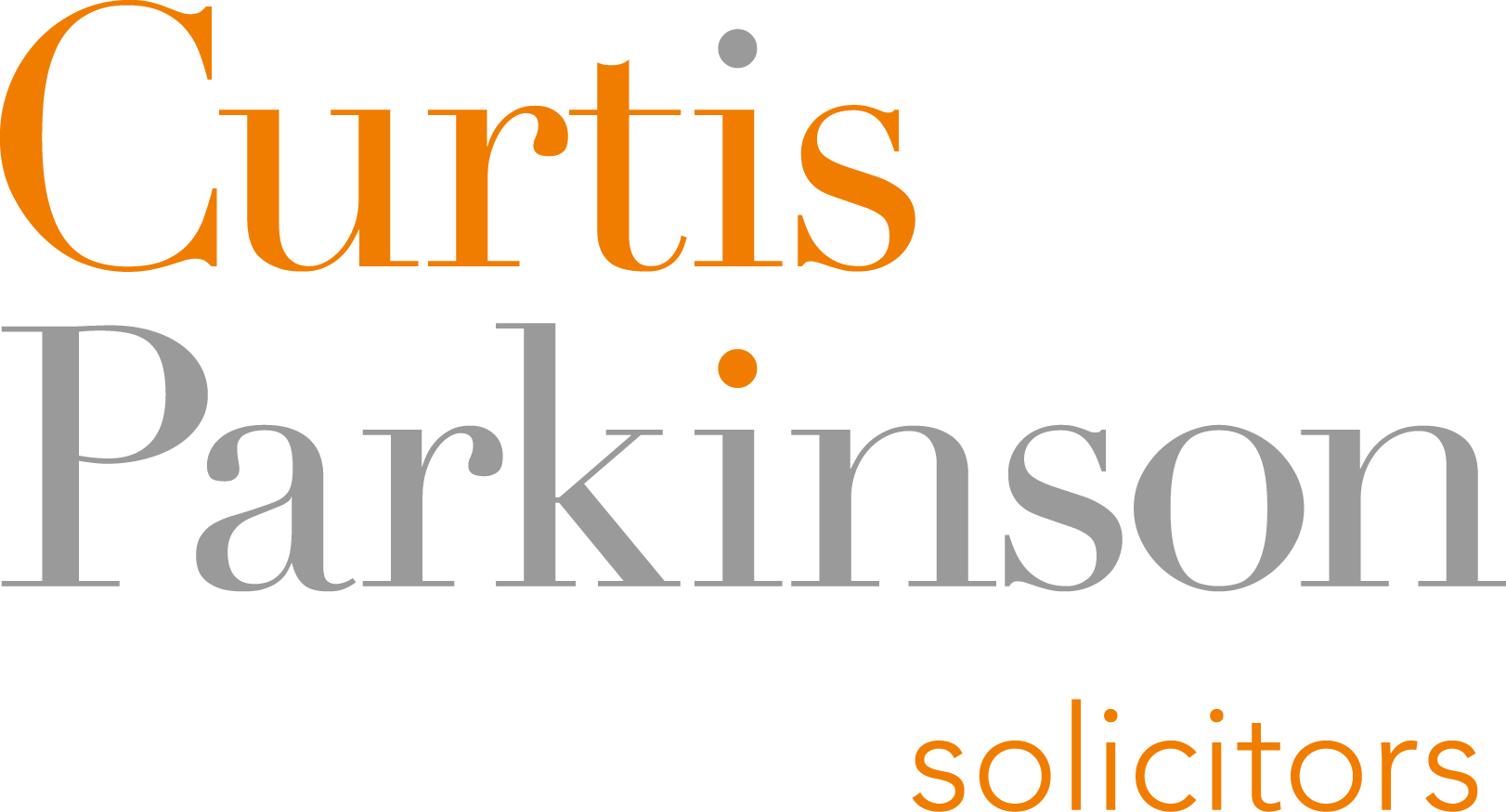 Adult Child Loses Inheritance Act Claim
In recent years, Inheritance Act claims by those who feel they have been unfairly cut out of a Will have escalated. However, a recent "absolutely hopeless" case brought by an adult child, under the Inheritance (Provision for Family and Dependants) Act 1975, highlights how such litigation is uncertain, stressful and often costly.
The Case – Shapton -vs- Seviour – Background
The case centred around the estate of Colin Seviour, which he left in its entirety to his terminally ill widow Maria Seviour. His estate, valued at £260,000, made no provision for Colin's daughter Carly Shapton (the Claimant) and his son Chris. As a couple, Colin and Maria had planned that when one of them died, the survivor would leave their estate equally to the four children they had between them from their previous marriages. Colin had been advised to leave his assets in a Trust for his children but had chosen not to.
However, following Colin's death, the relationship between his daughter Carly, and his wife Maria became strained. Maria made a new Will, excluding Carly and her brother Chris. So, in the light of these conditions, why did the judge, Deputy Master Lloyd, dismiss this recent application as "absolutely hopeless"?
The Claim
Carly decided to bring a claim against the estate left to Maria, alleging that it was unreasonable that she was left nothing after her father died, given their 'incredibly close relationship'.
 In setting out her application for 'reasonable financial provision' under the Inheritance (Provision for Family and Dependants) Act 1975 ("Inheritance Act 1975"), Carly claimed that she needed £75,000 from her father's estate to buy a larger home so she could provide a bedroom each for her children and an office space for her partner.
The Inheritance Act 1975
At this point it's important to understand the guiding principles of the Inheritance Act 1975. There are two categories of applicant that can make a claim:
Spouses, ex-spouses (who have not remarried) and long-term partners. If their application is successful, they are entitled to a share of the deceased' estate;
Children and dependents. By contrast, successful applicants here are only entitled to 'reasonable financial provision'. In practice, the Court will look at each case individually and assess the financial positions each party involved.
In reality, adult children have struggled to bring a claim under the Inheritance Act 1975. In the UK, parents are not legally obliged to make provision for a child as in other countries. Assuming adult children are fit and healthy, financially independent and capable of earning a living, a person may leave their estate to whomever they choose.
That said, the Inheritance Act 1975 is designed to allow the Court to make provision for an eligible claimant who is in financial need or where there is a legitimate reason why provision should be made for them.
The Outcome
However, in dismissing the application, Judge Lloyd found that Carly "was motivated by the view that she was entitled as of right to one-quarter of her father's estate."
"She clearly is not. The Will is quite clear: Maria, having survived her husband, takes the estate outright. I understand that Maria has changed her will. That is her prerogative."
Furthermore, in assessing the financial situation of both, the Judge noted that Carly was able to lead a "comfortable" lifestyle and that her credit card debt was self-inflicted. By contrast, Maria, now suffering acutely with motor neurone disease, was wheelchair-bound. Over 80% of the estate was tied up in the marital home and "she will need every penny to live out her remaining years in dignity and comfort".
The Judge also ordered Carly to pay legal costs, which were £12,500.  This is a fairly low figure for this type of litigation. Costs can frequently exceed £100,000. However, Maria's lawyer had acted on a pro bono basis as her funds were depleting as her illness progressed.
Impact
Undoubtedly, successful cases often lead to a flood of similar claims. This happened following Illot v Mitson some years ago, in which a non-dependent child, estranged from her mother, was awarded 10% of the estate.
However, this recent trial shows that when cases are brought to Court, Illot is likely to be the exception and not the rule. The outcome of resorting to litigation is often uncertain, especially if the case is not a strong one.
That said, it will be interesting to see whether the outcome of this "hopeless' claim will slow down the number of adult claims being settled before they reach Court.
Our Advice
Our Wills Trusts and Probate team has a wealth of experience in advising clients on both sides of contesting a Will. If you would like further information or advice about claims under the Inheritance Act 1975, or any other inheritance issue, please contact us. We're here to help.
Impact of Coronavirus on Your House Purchase or Sale
The Government's announcement last month, freeing-up the restrictions imposed in March on buying or selling a house, has helped to lift spirits and slow down the rate of transactions collapsing. But what impact will the new Coronavirus regulations have on your house sale or purchase?
Essentially, as long as social distancing guidelines are followed, and no-one involved has experienced Coronavirus symptoms in the last 14 days, the Government will allow people to move home. Estate agents are open, new-build marketing suites are operational, valuers and surveyors can now visit properties and lenders are re-introducing pre-lockdown mortgage products.
Forecast
Undoubtedly, the impact has been positive in the four weeks since the market 're-opened'. Whilst sales are a third of what they would normally be at this time of year, recent reports from property specialists, including Rightmove, are optimistic. Over 40,000 agreed sales have been recorded since mid-May. A trend that continues to rise with a spike in online activity on Rightmove's website in early June. More than a glimmer at the end of the tunnel, especially as house prices look fairly stable.
Optimism aside, it's important to stress that the process of moving home hasn't yet returned to 'normal'. The focus must remain on reducing the risk of spreading Coronavirus as much as possible; so, in reality, that will mean both buyers and sellers will need to stay flexible. Pauses and delays are likely to happen. People will still need to self-isolate if they suffer from symptoms or are diagnosed as having the virus.
Practicalities
Estate Agents – They are taking viewings. But it's a question of common sense. Would-be buyers are encouraged to view properties online, booking physical viewings by appointment only if they're seriously considering making an offer. During a viewing, if it's practical, sellers should not be present, and all windows and doors should be open. Everyone should adhere to social distancing guidelines, wearing protective gloves, facemasks and avoid touching surfaces.
Surveys and Valuations – "Visiting a residential property to undertake any activities required for the rental or sale of that property" is now allowed. This includes carrying out surveys and valuations. Now that mortgage lenders have access to property valuations, they can make a mortgage offer. Practically, this should free up the process, subject to some delay due to backlog.
Removals – The Government has authorised removal firms to operate. However, the advice is to pack as much as you can yourself, making sure to clean your belongings as thoroughly as possible. Once again, apply common sense. On the day of your move, make sure your doors and windows are open and keep 2 metres distance between you (and your family) and the removers, wherever possible.
Vulnerable or Shielding – The official advice hasn't changed. Those who're in the high-risk category or shielding should stay at home and avoid unnecessary contact. Assuming it's important to move house, seek medical advice before making any commitment and make your solicitor aware that you fall into this category. They will be able to explain what your options are if you do decide to proceed.
Can Illness or Change of Circumstance Affect Completion
If you fall ill, or your financial situation changes, it's very important to let your solicitor know as soon as possible. Buying or selling your house is one of the most important transactions you'll make in your life; so, getting to completion as smoothly as possible is crucial.
If you've already exchanged contracts, it may be possible to negotiate an extension to the agreed completion date, but it will depend on the goodwill of parties involved. Talking to others in the chain can help. Keeping a dialogue going is far better than hearing nothing.
Negotiating a withdrawal due to the Coronavirus outbreak once exchange of contracts has taken place can't be taken for granted. As at any other time, once you've exchanged contracts, you are legally obliged to complete the sale or purchase. If you can't complete, you will forfeit your deposit.
Our Advice
Buying or selling a house can be daunting at any time; but in the context of the present outbreak, stress levels are likely to increase as the process is less straightforward. Weigh up the pros and cons of buying or selling a house at the moment. Above all, make sure you're aware of what's involved, get the right advice and mitigate any risks you identify.
In the meantime, if you'd like any more information about our conveyancing services or would like to speak to a member of our experienced legal team, please contact us. We're here to help.
The Role of Discretionary Trusts in Your Will
It's not uncommon to set up a Discretionary Trust in your Will. This mechanism allows you to ringfence some or all of your Estate, often to support a loved one who is vulnerable or unable to manage their own affairs. Or safeguarding cash or assets for loved ones going through a divorce or a period of financial instability.
A Discretionary Trust does what it says on the tin; in that, it gives greater power – or discretion – to trustees. They decide how and when to give any capital or income set aside in the trust to the beneficiaries. This arrangement offers a high degree of flexibility and protection at the same time.
Can Anyone be a Beneficiary?
Basically, anyone can be a beneficiary. The person who creates the trust, known as a Settlor, can name an individual, or group of people, such as grandchildren and their descendants. You can also include charities and other organisations or companies you would like to support.
The Role of Trustees
As we've already pointed out, the trustees of a Discretionary Trust are able to exercise their judgement. They can decide what and when a beneficiary receives, so it's vital that the trustees are people you can trust. It's possible to choose a trustee who is also a beneficiary of your estate, but it's good practice to make sure that you appoint at least one trustee who doesn't stand to benefit from your estate.
Pros and Cons of Setting up A Discretionary Trust
[table "17" not found /]
[table "18" not found /]
[table "19" not found /]
Our Advice
Our specialist lawyers have considerable experience in creating and administering trusts for our clients. Above all, the most important thing is to make sure your Will fits in with your family circumstances and that it delivers peace of mind.
For further information or advice about Discretionary Trusts or Estate Planning in general, please contact us. We're here to help.
Lasting Powers of Attorney and Jointly Owned Property
We always advise clients to put a Lasting Power of Attorney (LPA) in place whilst they still have the mental capacity to do so. And, if figures released by the Office of the Public Guardian (OPG) are anything to go by, people throughout the UK are convinced of the benefits. Over 800,000 LPAs were registered during 2019, and an average of 20,000 per month in the first couple of months of 2020.
However, the situation for those couples who jointly own their property isn't always straightforward.
Jointly Owned Properties – Pitfalls
Most couples own their property together. However, if one partner loses mental capacity and the jointly owned property has to be sold, in the context of an LPA, the situation can sometimes be complex. For example:
John and Anna Baxter are married and jointly own their property. Both have LPAs in place. John and Anna are each other's attorney with no co-attorney or replacement/backup named. Unfortunately, after a serious accident, John loses mental capacity and as a result, will need round the clock care.  The decision is made that the family home will be sold to fund his care, but Anna is John's only Attorney under the LPA.
Under the Lasting Powers of Attorney, Enduring Powers of Attorney and Public Guardian Regulations 2007, all properties jointly owned are held on trust for both owners. This means that there is a legal requirement for the sale of any property held on trust, that the property must be sold by two Trustees.
John is not fit to make the decision, and, as the only remaining owner and Attorney, whilst Anna can make decisions on John's behalf, she can't legally sign the transfer.
Practically speaking, the solution would be to draw up another LPA. However, in this scenario, John is no longer in a position to do this.
Jointly Owned Properties – Solutions
This situation is resolved by appointing another trustee. The regulations governing that govern this are found in the Trustee Delegation Act 1999.
Under a 'deed of appointment', the additional trustee – a trusted friend or family member – is granted the power to make a decision on John's behalf, regarding the property sale or transfer.
Plan Ahead
Naturally, it's best to avoid this complication happening in the first place. So, as ever, plan ahead. The simplest solution is for each joint owner to appoint:
Different attorneys, or
Two attorneys with the power to act jointly and severally.
In either case, this would mean that two different trustees would be available to sign the transfer to sell the property. No unnecessary delay, inconvenience or cost.
Take time and care in your choice of additional Attorney/Trustee. Make sure the person you choose knows what's involved and is happy with the responsibility. If you're not comfortable with appointing a friend or family member, consider appointing a professional Attorney, such as a lawyer or accountant. Whilst a professional Attorney will usually charge for their time, they will have years of relevant experience of such matters and will understand what's required.
Our Advice
If you would like to book a Video Appointment, this section explains how our system works. You may also find our online LPA and Wills calculators useful to get an idea of cost.
In the meantime, f you need further advice or guidance, please contact us. We're here to help.
Acting as an Attorney or Deputy During Coronavirus Outbreak
Acting safely as a Deputy or Attorney during the Coronavirus outbreak is concerning for many. However, outside the need to follow robust social distancing regime, shielding and self-isolating when necessary; the roles and responsibilities for Deputies and Attorneys remain the same.
Responsibilities During the Coronavirus Outbreak 
Working closely with the Ministry of Justice (MoJ), the Office of the Public Guardian's (OPG) latest advice emphasises the need for continuity during the Coronavirus outbreak. But what does this mean in practice?
If the person (or 'donor') you are Deputy or Attorney for is self-isolated or shielded, or you are in this position yourself, it's clear-cut. You must continue to make decisions for the person. You can't ask anyone else to make decisions for them.
Stepping Down From Your Role Temporarily or Permanently
Also, it's not possible to temporarily step down from the role. Just because you can't visit the donor in the present circumstances doesn't absolve you of your responsibilities. You can, however, step down permanently:
As an Attorney, you are entitled to permanently 'disclaim' your role;
If you're a Deputy, it is also possible to permanently end your deputyship by applying to the Court of Protection.
Clearly this is a very serious decision to make. So, think very carefully before proceeding. Once the decision is made, you can't reverse it and the donor could be left without appropriate support in place.
Practicalities of Social Distancing or Self-Isolation
In practical terms, it's perfectly fine to ask someone to help you with everyday jobs you're used to doing; such as shopping, going to the bank or paying in a cheque.
No doubt we've all read harrowing reports about how lonely the elderly and vulnerable have been during the outbreak. If it's possible, maintaining some face-to-face contact using FaceTime or APPs such as Skype or Zoom, may reassure the individual. Alternatively, write a note or drop a card off, to let them know that everything is in hand.
Health & Welfare Decisions
As you're no doubt aware, if you're a Health & Welfare Attorney or Deputy you can make (or help the donor, make) decisions about:
Daily tasks, including washing, dressing and eating
Their medical care
Where the donor lives
It may be tempting at present, given the restrictions in place, to tell a health or care provider to use their resources to help the donor. This is a breach of the regulations. Remember, it's your responsibility to make a decision about the donor's care or medical treatment. The decision must be made in the donor's best interests, following the principles of the Mental Capacity Act.
Financial Decisions
If you are a Property and Financial affairs Attorney or Deputy, there are strict rules you must follow about using the donor's money.
As an Attorney, you are governed by the terms of the Lasting Power of Attorney. As a Deputy, your decision-making powers are governed by your court order. And you must keep detailed financial records and submit annual accounts to the Court of Protection.
The Coronavirus outbreak and restrictions placed on all of us as a result, do not alter the responsibilities or rules governing the role and responsibilities of a Property and Financial affairs Deputy or Attorney. They remain the same; you must adhere to them and always act in the donor's best interests.
Our Help & Advice
If you are an Attorney or Deputy, and you need advice on any Deputyship or Attorney issue, our specialist team is a call away. It's very much 'business as usual'. As Key Workers, whilst our offices are currently closed, we're operating pretty much as usual; over the phone, via email and arranging face-to-face using Video Appointments.
Further, if you're thinking about drawing up Lasting Powers of Attorney, and you're considering the benefits of appointing a professional Attorney; we're very happy to talk through any concerns you may have, so please do get in touch.
In the meantime, if you need advice on any other Wills, Trusts or Probate matter, contact us. We're here to help.
Wills and Lasting Powers of Attorney During Coronavirus Crisis
As you might expect, since the Coronavirus crisis began, we've received a high volume of client requests asking to make or amend a Will or Lasting Powers of Attorney (LPA). It seems, our clients are not alone. A recent report compiled by The De Vere Group shows a startling increase of 76% in demand from people wanting to make a Will or LPA since the pandemic broke.
Making or Amending a Will During Coronavirus Crisis
It may be that the Ministry of Justice (MOJ) is actively looking at ways to relax the regulations in England and Wales. This is a move that is welcomed by The Law Society and the Society of Trust and Estate Practitioners (STEP), which represents professional will writers.
But a key concern remains.
This involves the rules requiring two independent witnesses. It's an important stipulation designed to protect the elderly and vulnerable, principally against fraud. However, until any change is formalised, making sure a Will (new or amended) is valid will remain at the top of any practitioners' priority list.
Meeting or Talking to a Lawyer 
Solicitors advising clients about their Will or Lasting Powers of Attorney have been designated as 'key workers'. In practice, this means our specialist Wills, Trusts and Probate team operates pretty much as normal (social distancing aside). We take calls and respond to emails as usual. We organise face-to-face meetings with our clients using a video appointment system. But we do appreciate that for the elderly, this is likely to be difficult to arrange. So, we take instructions over the phone and follow-up by email or post, as appropriate.
Ensuring a Will is Valid
If your Will does not comply with the terms of the Wills Act 1837, a legal challenge can be brought. So, it's important to make sure everything is clear before you sign. This helps us to satisfy the list of legal requirements, including making sure there isn't a capacity issue or any undue influence involved.
Witnesses & Finalising a Will During Lockdown or Isolation
However, the Coronavirus crisis adds another pressure to the process of finalising a Will. Your Will must be signed in the presence of two independent witnesses. The witnesses can't be close family members or people who stand to benefit from your Will. They must also sign the document themselves.
Practically, we've found the best solution has been to continue to see our clients in person but at a safe distance. Using our office car parking space, we check through and independently witness the Will(s). We observe recommended robust social distancing measures at all times. Our clients are safe inside their car and, importantly, we can make sure everything is in order.
Electronic Signatures
As a side note, digital signatures are not allowed. A physical signature verified by witnesses conforms to legal requirements and ensures that the document is valid.
Lasting Power of Attorney (LPA) 
An LPA is a very powerful document. So, we always suggest that you seek professional advice before you press on.
There Are Two Different Type of LPA: 
Property & Affairs LPA: This type allows your Attorney to manage payments from your bank accounts and action the sale of any property.
Health and Personal Welfare LPA: This allows the Attorney to make important decisions about your health and welfare, such as whether an operation should take place and what care you may require.
A critical difference between the 2 types of LPAs, is that:
A property and financial affairs LPA is used while someone still has capacity; but
A health and personal welfare LPA can only be used once they have lost it.
Choosing Your Attorneys
You can choose anyone you want to be your attorney, as long as they are over 18 and not a bankrupt. Essentially you should choose someone you trust. Your Attorney doesn't need to be related to you or have any specific qualifications or experience, although it is not unusual to appoint your lawyer as one of your Attorneys. All things considered, it all boils down to the personality and characteristics of the individual.
You can also grant Power of Attorney to several people jointly (meaning working together on all matters) or jointly and severally (where they may act together or separately, as fits the situation). For more information about choosing the right Attorney, read our recent blog.
An LPA is Not Valid Unless It's Registered
Remember, the LPA must be registered with the Office of the Public Guardian (OPG). Until it's registered, your LPA cannot be used. As a guide, the registration process will take between eight and 10 weeks.
Making an LPA Urgently
Our Wills, Trusts and Probate team operate the same way for LPAs as they do for making or amending Wills. We talk to clients on the telephone, via email and book face-to-face Video Appointments.
Once we establish what you need, we prepare the document and arrange to see you at our offices (safely utilising our office car parking space), following the procedure set out below.
Finalising & Witnessing LPAs During Coronavirus Crisis
The process is slightly different from Wills, in that only one independent witness is required to verify the 'donor's' (the person whose LPA it is) signature. The 'certificate provider' (usually the lawyer) must confirm they are happy that the donor understands what they have signed. Your Attorneys must then sign. Their signatures must be witnessed by two independent witnesses.
To make sure everything is finalised properly, and time is used as efficiently, we find that the best way is to see our clients in person. Naturally, at a safe distance. We use our office car parking space, check through and independently witness the documents. We always observe recommended robust social distancing measures. Our clients are safe inside their car and we make sure everything is in order.
Currently, the law stipulates four weeks between applying and registration, so it is well worth applying for both LPAs together.
Our Advice
At first glance, this may seem a little complicated. It's probably tempting to write a home-made or DIY Will or leave making Lasting Powers of Attorney to another time. However, these documents are potentially the most important ones you will ever complete. We always recommend seeking professional advice. In our experience, it often costs more if you don't.
For more advice or information about making or updating your Will or drawing up Lasting Powers of Attorney, please contact us on 0115 964 7740. We're here to help. For more information about arranging a Video Appointment, this section explains how our system works.
Trusts and Protecting Your Assets
We've written a few articles about the government's planned increases in probate fees. A plan which, if implemented as intended, has been dubbed a 'stealth tax'. Unsurprisingly, amid widespread condemnation, we've seen a marked increase in enquiries from clients about the potential benefits of setting up trusts. Can this approach mitigate inheritance tax liability and increased probate fees?
So, here's a brief guide as to why you might use a trust and what's involved.
Protecting your property for the future
When you're gone, you'll want all your hard work to fully benefit your family and loved ones. But there are some risks attached to passing on wealth – such as your house – in your Will or leaving gifts (including property) to loved ones whilst you are alive.
The main motivators behind signing over the family home are:
to avoid over-paying for future care costs
to avoid Inheritance Tax and or probate fees
to provide children with a foot on the housing ladder
Pitfalls to signing over your property before you die
1. Care fees – be careful!
Many believe that passing on their home to family members can help them to avoid the value of the property being considered when they are assessed for care home fees.
However, in practice, most local authorities will still include the property in their assessment if they suspect an ulterior motive. They will investigate the timing and motives behind the transfer. Despite many people believing the contrary, it's a misnomer that they can only look back a few years – theoretically, there is no time limit.
If this is your main reason for the gift and there are no other substantial reasons it will be classed as a deprivation of assets – and this is potentially a criminal offence.
2. Tax & probate fees
When it comes to avoiding Inheritance Tax (IHT), those who transfer ownership of their home but continue to live there will fall foul of the "gift with reservation of benefit rules". This means that after death the house would be counted as part of your estate because and therefore liable to IHT.
Equally, if you have transferred your house to your children but are later forced to sell, Capital Gains Tax may be due on the increase of the value of the property between the original 'gift' and the sale.
If Inheritance Tax is not an issue, you may consider that the savings to probate fees are a worthwhile exercise if your estate falls into one of the higher brackets.
3. Helping the kids – relinquishing control carries risks
It's not uncommon for families to fall out and the implications can be enormous financially as well as emotionally.
As soon as the transfer is complete, you will be potentially at the mercy of your family (and their spouse and their families too). Financial pressures can complicate matters and the situation can easily escalate.
Events in the family such as death, divorce or bankruptcy may mean you wished that you had not entered into the transaction – you must assume the worst-case scenarios may very well happen.
Additionally, there may be unintended consequences in relation to First Time buyer relief and second property tax for stamp duty if/when your children go to buy their first or second house.
The role of trusts
Whilst there are several serious pitfalls to consider if you want to give your children your home while you're alive, there are ways to plan a smooth and cost-effective transfer after your death.
Creating a trust is usually considered when planning anyone's estate. There are numerous benefits of using trusts. For example, creating a trust does, in some cases, mean that you to avoid the probate process, which can sometimes be complicated and expensive for your beneficiaries.
People will often choose to create a trust to make sure their property is dealt with exactly how they would like it to be. They derive peace of mind that it is in a safe place and will be dealt with easily and quickly after their death. It also creates certainty as to the destination of the asset; particularly important in second marriage situations where there are two sets of children and you're keen to avoid an argument.
On the flip side, rather than establishing a trust, a well planned and executed Will can be a far better way to control the destination of your assets. Whilst probate can be complicated and time-consuming, the cost is comparable to setting up trusts in life.
Furthermore, it is possible to change the Will when/if required without consulting the rest of your family. This is particularly important if your circumstances have changed, for example, divorce or a second marriage.
Our advice
Whatever you decide, it's essential that you are aware of all the potential risks and benefits. And take specialist advice when you need it.
If you would like more information or is you would like to talk through issues that concern you, please contact us to see how we can help.
Avoiding Family Disputes Over Your Will
There's been a sharp increase in disputes over Wills in recent years. Last year alone saw a 60% increase of claims on estates by disappointed beneficiaries going through the courts. And, considering many cases settle out of court, the reality is that the increase is likely to be much higher. Some may think this rather defeats the object of making a Will. So, what can be done to avoid a dispute over your Will and ensure your wishes are carried out?
Make a Will
Two out of three of us don't make a Will. Dying without a Will means that your estate will be divided up under the Intestacy Rules. This may not help your family, particularly if you are cohabiting or have children from another relationship. Imagine how upset your stepdaughter (who you've raised) will be, if she inherits nothing under intestacy; and instead, your estate passes to your estranged daughter who has had nothing to do with you since her birth.
Ensure Your Will Is Valid
If your Will does not comply with the terms of the Wills Act 1837, a challenge can be brought. Your Will must:
Be in writing and signed by the person whose Will it is (testator)
Be witnessed by two independent people in the presence of the testator
Be made voluntarily and not under duress
Be clear that the testator has the mental capacity to make a Will and understands the effect of the terms of the Will
Independent Witnesses
To avoid being accused of unfair influence, we'd advise you not to ask an executor or beneficiary to witness the Will. By witnessing a Will, a beneficiary effectively disinherits themselves.
Testamentary Capacity
One of the prime requirements for a valid Will is that the testator should have both capacity and intention to make the Will. If you are in any doubt your solicitor can manage this process for you. They will make an assessment and a detailed record that the testator understands what they're doing and isn't being influenced by anyone. A Will made by someone whose mental capacity is in doubt is particularly vulnerable to challenge by a disappointed beneficiary.
Use Unambiguous Wording
Ambiguity in a Will (or any other estate planning document) can be serious. The more precise the language, the more likely it is your final wishes will be carried out. To avoid confusion and ensure your wishes are not misinterpreted, we'd advise you to get professional advice.
Ensure Your Will Is Appropriate & Up to Date
Assuming you have a Will, you must keep it up-to-date to make sure the terms of the Will are appropriate. If you've remarried or in a second relationship, simple mirror Wills aren't usually appropriate. It's not at all uncommon for children from a previous relationship to challenge a Will after they've been disinherited. Whilst disinheriting your children may not have been intentional, you will run the risk of this happening if you don't update your Will when your personal circumstance change. Wills including trust arrangements can protect the inheritance of the children on second death whilst providing for the surviving partner or spouse in the meantime.
Letter of Guidance
Leaving an explanatory letter for your executor(s) can be a useful way to explain why you've chosen one beneficiary over another. However, the letter does not replace the Will and is not a legally binding document. We'd recommend you ask for professional input to make sure what you set down will clarify your thoughts rather than provide disappointed beneficiaries with reasons to mount a challenge.
Prevent Inheritance Act (1975) Claims
You may wish to exclude a family member, a dependent or someone close to you from your Will. If this is the case, it's advisable to clearly set down the reasons for doing so. That said, the courts take numerous factors into account when assessing an Inheritance Act claim, including the claimant's financial resources and the size of the estate.
So, making some provision for a person who is eligible to make a claim on your estate may the better option. Inheritance Act claims are rarely straightforward and can leave those you care most about with an expensive, drawn-out and distressing legal dispute to deal with. Including a clause that prevents them from receiving their (small) inheritance provided they don't challenge the Will is worth considering. It may not stop them from making a challenge but it's likely to make them think twice.
Overseas Property
How you deal with your overseas property in your estate will depend on where the property is located. In some countries, it may be possible to choose the law of England & Wales to apply when choosing who to leave your property to. This can give you greater flexibility when drawing up your Will. However, some countries (including France) have 'forced heirship' rules. Essentially, this means that you can't disinherit your children or other nearest relatives. If this is the case, you should consult a local lawyer and potentially draw up a separate Will to deal with your overseas property.
Talk to Your Family
Discussing your plans can't hurt. Consider asking for advice or opinion. It may surprise you. Whilst it's your decision in the end, if your family understands the reasons why you're dividing your estate a certain way, you're likely to create less disharmony in the future. On the other hand, if this is in itself is likely to create problems for you in life, it may be better to keep it entirely private.
Take Legal Advice
Ultimately, the best way to make sure your wishes are carried out is to take specialist legal advice. Your lawyer will be able to structure your Will to achieve the best overall outcome for you and those you care about. DIY Wills may be tempting, but a process that's essentially a 'one-size-fits-all' service is no substitute for a face-to-face discussion with an individual with years of training and experience.
For more information about making a Will or to arrange an appointment, please contact us. We're here to help.
Should We Sign the House Over to The Kids?
It's a question we're often asked. Should we sign over our house to the kids? Or put it into a trust? Whatever your circumstances are, your home is probably your biggest asset, so consider the implications of what you do carefully. Signing over your house isn't risk-free. And there are plenty of misconceptions about the heavily promoted so-called benefits.
Lifetime Gifts – Cons
Control: Your children may divorce, get into debt or even die before you. Giving away your home means you lose control. Once you've made a gift, assume you've lost the asset/money for good. Relying on releasing money – for whatever reason, isn't an option. The money/property belongs to them.
Family Dynamic: Theoretically, your children could put your house up for sale or take out a mortgage on it. If you fall out, this could leave you feeling very insecure.
Inheritance Tax (IHT): Giving away your house but continuing to live there is seen as a 'gift with reservation of benefit'. Basically, on death, HMRC will tax your estate as if the property was yours.
Shared Ownership: Different IHT rules apply if you share ownership with a child who lives with you. Provided you retain a share of the property, your child lives there, you share running expenses, or you continue to meet outgoings, the reservation of benefit rules shouldn't apply.
Paying Market Rent: You may also avoid the reservation of benefit trap if you pay full market rent whilst living there. But beware! HMRC will look closely. Keep records and ensure it's obvious full market rent was paid. In the meantime, your children will need to declare/pay tax on the rent. Capital gains tax (CGT) will also be due when the property is sold (if the value has increased).
Deprivation of Assets & Long Term Care: Assuming you're fit and healthy when the transfer is made and you later need long-term care, your Local Authority (LA) may not count the value of the property when they make a care assessment. However, if they suspect the timing or your intentions, the 'gift' may be classed as a 'deliberate deprivation of capital'. The value would then be included in their calculations. NB: '7 Year Rule' does not apply. Your LA can go back as far as they want when investigating deprivation of assets.
Trusts
If you're still keen to transfer the house, think about putting your property in an appropriate trust.
Tax Implications
Pro: As far as Capital Gains Tax (CGT) is concerned, living there as a beneficiary of a trust, means your trustees should be able to claim principal private residence relief when the property is sold (assuming it's increased).
Con: Usually a trust doesn't exempt the property value from IHT, because the reservation of benefit rules will apply.
Con: LA's may mount a 'deliberate deprivation' challenge if they suspect your motive/timing, trust or gift. Also, if the value is above your available nil rate band (NRB), a gift to trust could trigger a tax charge at the time of the gift. Subsequent tax charges are calculated at 10-year intervals.
Life Interest Trust
As joint tenants with simple Wills, the property passes outright to the survivor. A common situation.
Alternatively, you could set up a 'life interest trust'. This trigger on first death and changes the way the property is owned. The survivor, as a tenant in common, can live in the property until death whilst protecting your share should he or she remarry or need care. The 'deliberate deprivation of capital' rules shouldn't apply because the surviving spouse in need of care has given nothing away. It's their deceased spouse/partner who has done so when they died.
Our Advice
It may be worth considering a lifetime trust arrangement, but we would urge you to take impartial advice from a regulated professional. Think very carefully before you act!
For more information or advice on please call us on 0800 056 6042. We're here to help.
Applying The 'Golden Rule' Matters When Making Your Will
The Importance of Assessing Testamentary Capacity
For solicitors and Will writers, one of the most important parts of drawing up a Will is assessing a client's 'testamentary capacity'. If the client is elderly or ill or there are any doubts about their capacity, how a practitioner might determine this, is very important. Since the 70's it's become best practice to obtain an assessment of capacity from a medical practitioner. This is known as applying the 'Golden Rule'.
With more than a quarter of UK residents projected to be +65 or over within the next 50 years, this is statistically more relevant than ever. After all, such wills are more at risk of being challenged by those disinherited under them.
So how do practitioners test 'testamentary capacity' and why is the so-called 'Golden Rule' still important?
1. Banks v Goodfellow Test (1870)
For almost 150 years, the test for mental capacity when making a Will rested with the legal principles established in the case Banks v Goodfellow (1870). Essentially, this means for any Will to be valid the person who is making the will (known as the 'testator') must:
Know what a Will is; that they are making their Will and the effect of their decisions;
Know how much their estate is worth; to whom they are bequeathing it and why;
Know who their dependants are; and have an awareness of which people they are obligated, morally or through family ties, to include as beneficiaries of the will. Importantly, this provision can be complicated in cases where the testator's memory is compromised, for example by dementia.
2. The Golden Rule (1975)
This 'rule' was first established in Kenwood v Adams [1975] CLY 3591 and later confirmed in Re Simpson [1977] 121 SJ 224. Both cases were concerned with the doubt surrounding the testator's ability to execute a valid Will.
Known as the 'Golden Rule', Mr Justice Templeman stated that:
"In the case of an aged testator or a testator who has suffered a serious illness, there is one golden rule which should always be observed, however, straightforward matters may appear, and however difficult or tactless it may be to suggest that precautions be taken: the making of a will by such a testator ought to be witnessed or approved by a medical practitioner who satisfies himself of the capacity and understanding of the testator, and records and preserves his examination and finding".
It's generally accepted that observing the 'Golden Rule' is regarded as best practice, but it is not actually a rule of law.
3. The Mental Capacity Act (2005)
So, where does The Mental Capacity Act 2005 (MCA) fit in?
The MCA introduced a new test for testamentary capacity in 2005. This legislation was designed specifically to empower and protect individuals who are unable to make a decision because of the way their mind or brain works is affected, for example, by illness or disability, or the effects of drugs or alcohol.
So, for Wills made after 1 October 2007, practitioners were required by law to give due consideration to the implications of the MCA and the functional tests it introduced.
Fundamentally, the MCA follows 3 guiding principles you must:
Start with the assumption that the individual has capacity to make the decisions;
Be able to demonstrate you have made every effort to support the individual to make the decision for themselves;
Remember that if a person makes a decision which you consider eccentric or unwise, this does not necessarily mean that the person lacks the capacity to make the decision.
MCA Two-stage Test
A key element of the Act is the test of capacity and there are 2 elements to this assessment:
Stage One:
Is there an impairment of, or disturbance in the functioning of a person's mind or brain? if so
Is the impairment or disturbance sufficient that the person lacks the capacity to make a particular decision?
If the first stage of the test of capacity is met, the second test requires the individual to show that the impairment or disturbance brain or mind prevents them from being able to make the decision in question at that time.
Stage Two – Functional Test:
This is a functional test focusing on how the decision is made, rather than the outcome or the consequence of the decision.
To understand the information relevant to the decision;
To retain that information;
To weigh that information as a part of the process of making a decision;
To communicate his/her decision (whether by talking, using sign language or any other means)
This test must be complete and recorded; the documentation must demonstrate the above process.

The Importance of Case Law
Following the introduction of the MCA it was generally accepted by practitioners adopting best practice, that the MCA test should be used in conjunction with the Banks v Goodfellow test, not as a replacement for it.
However, following a number of high profile cases, the precise legal position was unclear. Until Walker and another -v- Badmin and others [2014]. In this case the two daughters of the deceased claimed that their mother lacked capacity at the time she executed her Will. Under the terms of the Will, the deceased left her share of former matrimonial assets on trust to her partner of two years (who was 23 years her junior) for life and thereafter in equal shares to her daughters. The residue of her estate was divided as to 50% to her partner and 25% to each of her daughters.
In his ruling, Judge Nicholas Strauss QC considered the tests for capacity in Banks v Goodfellow and the MCA 2005. He concluded that although the tests overlapped and would often produce the same result, that would not always be the case, and he, therefore held that the common law test in Banks v Goodfellow still applies.
In James v James [2018] EWHC 43 (Ch) a claim arose following the death of Charles James on 27 August 2012. It concerned a proprietary estoppel claim, and a challenge to the deceased's will on the ground of lack of testamentary capacity.
Once again, this case highlights again that judicial views are hardening on the need to obtain a medical opinion for aged testators, almost as a default option. Furthermore, it's clear that practitioners will face criticism if they fail to obtain medical advice, even if they may believe their client to 'of sound mind'.
How Can We Make Sure We Do Things Correctly?
It's easy to be confused by the legislation, new and old. Moreover, subsequent case law has, as we've outlined above, challenged accepted practice.
Recommended Approach
In situations where the testator's capacity may be questioned, every effort should be made not to discriminate. This is achieved by:
Invoking the 'Golden Rule', as described above;
Making observations as described in the Banks v Goodfellow test: and
Obtaining medical evidence.
By adopting this approach, the practitioner will be protecting the testator's interests and their beneficiaries under their Will from a future challenge as far as they feasibly can.
The Doctor's Role
The Will should be witnessed or approved by a medical practitioner who 'satisfies himself of the capacity and understanding of the testator, and records and preserves his examination and finding.' (Kenward v Adams ChD 29 November 1975)
Uncomfortable (but essential) Conversation
It's invariably difficult to suggest to an elderly person that a doctor may be required to check their capacity before their Will is made. But, legally, it is very important.
Whilst obtaining a medical opinion will not guarantee against the Will being challenged successfully, claimants will have a much weaker case if they are faced with relevant medical evidence.
Further Information
We have many years' experience in dealing with sensitive issues such as this. We would recommend speaking to us in person, so please contact us to arrange an appointment.
Unfairly Left Out of A Will
Media stories about ordinary families at war over their inheritance are commonplace. It seems it's no longer just about celebrities and the mega-rich either. Disputes often occur in ordinary families about being unfairly left out of a Will. Many people assume they have an inalienable right to leave their cash and assets to whomever they choose when they die. But the law doesn't necessarily back this up.
In fact, under the Inheritance (Provision for Families and Dependants) Act 1975, those disappointed by what they've been left or feeling they have been left out the Will unfairly, can bring a claim for 'reasonable financial provision'.
Eligibility Under The Inheritance Act
To bring a claim under the Inheritance Act you must be either:
A child/children of the person who has died;
Those treated on a similar footing;
A spouse or long term cohabiting partner; or
An individual(s) who were being "maintained" by the deceased
Hitting The Headlines
Daughter Cut Out of Will – Ilott v The Blue Cross – Estranged from her mother (Melita Jackson) for years, Heather Ilott left home at the age of 17. She had an annual income of £20,000 and was reliant on state benefits. Her mother left the majority of her £500,000 estate to three charities, making no provision for Heather. The Inheritance battle lasted 10 years, ending up in the Supreme Court. Whilst the money awarded to Heather was increased on appeal, in 2017, the Supreme Court reinstated the original award. Heather received £50,000, contrary to her mother's wishes/Will.
Disinherited Daughter – Ames v Jones & Ors – This case centred on Danielle Ames' claim to a share of her father's estate worth circa £1m. Danielle, who was not working, claimed that her family struggled financially and had understood that her father would provide for her in his Will. The judge rejected her claim. He pointed out that her father had already given her financial support to start her own business and that she had made a 'lifestyle choice' not to work after having children.
Adult Child Told to Live Within Means – Wellesley v Wellesley – Ms Wellesley, estranged for 30 years, was left £20,000 in her father's Will. Most of his estate was left to his son, with provision for his wife and step-children. Ms Wellesley believed her family had treated her badly, causing the rift. She argued that her ADHD left her unable to work and reliant on benefits. She thought her support should come from her father's Will instead of the state. The court did not agree, ruling that she had caused the family estrangement, seemed to be living within her means and that her ADHD was not a barrier to her working. Lady Hale commented "The law has not, or not yet, recognised a public interest in expecting or obliging parents to support their adult children so as to save public money" whilst another judge pointed out that, unlike some continental countries, we do not have a system of forced heirship and that "the starting point is testamentary freedom".
Our Advice
It's clear that the success or failure of any Inheritance Act claim will depend on the facts of the individual case. It's not a one size fits all scenario.
If you're thinking about making a claim under the Inheritance Act or, stand to lose out if a successful claim is made, it's best to get expert legal advice as soon as you can, especially as there are time limits under the regulations. Establishing the strengths and weaknesses of your case early on will improve the chances of resolving the dispute as cost-efficiently as possible.
For more information or advice on Inheritance Tax claims, please contact us. We're here to help.
Statutory Legacy Amount to Increase
The amount a surviving spouse or civil partner can inherit (when there isn't a Will) is set to change. Known as the statutory legacy, the limit, which was set at £250,000 in 2014, will rise to £270,000 on 6 February 2020.
Statutory Legacy Limit Increase
The increase has broadly been welcomed by most professionals. Nonetheless, there's some concern that this move may encourage some to duck out of making a Will.
According to the UK House Price Index for November 2019, the average price for a house stood at £235,298. So, it's likely that the new statutory legacy sum will be insufficient to cover the value of a property, even considering the increase. Moreover, the statutory legacy rules only apply to married couples or those in a civil partnership, not couples who cohabit.
Dying Without a Will
Under the Rules of Intestacy, the surviving partner is entitled to receive the first £270,000 (statutory legacy) of the estate plus half of the remaining estate (which includes personal property and assets of the person who has died). The remainder of the estate would then be divided between their children (assuming they have any).
Choosing to write a Will means that confusion can be avoided. You remain in control of how your estate is distributed. Furthermore, those left behind are likely to find it easier when it comes to administering your estate after you die.
Our Advice
Our advice is always to prepare a Will. Preparing a Will and drawing up documents such as Lasting Powers of Attorney, will give you the peace of mind that your affairs are in order and those closest to you will be taken care of.
For further information or advice about statutory legacy and how you can best plan for the future, please contact us. We're here to help.
Challenging Cost of Caring for the Elderly
The cost of care for the elderly isn't far from the headlines these days. And it's not without controversy either. Many of us may recognise the benefits of home care, but the cost of a commercial arrangement is beyond the reach of most. So, it's likely that children or other family members will step into the role of carer. Yet few are aware of how this may impact on their lives, finances or their Wills.
Money Matters
So, what happens if you give up a career or your independence to care for a relative and you're left out of their Will (knowingly or not) when they die? What are your 'rights'?
Understandably, due to a spate of recent claims, legal specialists are wary of making predictions. That said, in cases where reasonable financial provision hasn't been made, the Inheritance (Provision for Family and Dependants) Act 1975 (Inheritance Act) enables the court to change what's been stipulated in the Will, for certain family members and dependants.
Who Can Make a Claim?
A spouse or civil partner;
A former spouse or civil partner (assuming they haven't re-married or made a new civil partnership);
A child or someone who was treated as a child;
A person who was being financially maintained.
Claiming Financial Support
Whilst the law respects a person's right to leave their money to whom they choose; the Inheritance Act is designed to allow a court to make reasonable financial provision for eligible claimants in financial need.
A Challenging Case
The recent case of Delaforte v Flood 2019 is a good example. Lynsey Delaforte, provided 24-hour care for her grandmother Joan Flood for over seven years from 2008, moving into her home after giving up a ballet career. However, when Mrs Flood died in 2016, she left her entire estate to her children, leaving Lynsey with nothing.
Although Lynsey received carers, attendance allowances and top up payments, this was far below what a commercial care arrangement would have cost. She made a maintenance claim against her grandmother's estate to help establish a new career as a dance teacher. Her mother supported her but her uncle, who was financially independent, argued that she had been paid for her service and they had had a commercial arrangement, so deserved nothing.
The court awarded Ms Delaforte £110,000 from the estate of £650,000. She was also allowed to remain in her grandmother's house rent and bill-free until it was sold.
Our Advice
This case clearly shows that when an adult relative demonstrates a need for financial support, the court is likely to uphold a claim under the Inheritance Act.
As Judge Alan Johns QC said, "This is not a reward for her plainly meritorious conduct in caring devotedly for her grandmother. It simply represents reasonable financial provision for her maintenance." However, as commercial and personal arrangements become more blurred, case law is still likely to be unpredictable.
For more information or free initial discussion about Wills, Trust and Probate disputes,  including time limits for making an Inheritance Act claim, please contact us. We're here to help.
Understanding The Process of Buying a House
Understanding the process of buying a house, especially for the first time, is far from easy. The whole process can seem over-lengthy and shrouded in legal jargon. So, if you can get your head around the basics of buying a house, you're less likely to be taken by surprise. The whole buying process will become a much more pleasurable experience. So, what's first?
1. Mortgage in Principle
This is also known as a decision in principle (DIP) or agreement in principle (AIP) and is usually the first step in the buying process. This means that a mortgage lender has confirmed that they would, in principle, be willing to lend money to you to buy a house. It's a good idea to do this as it can save time later on. Your lender will run a credit check. They don't legally need to ask you before, but they are obliged to have a good reason for doing so. Information on how to check your credit score and how to improve it can be found from the Money Advice Service.
2. Look for an Experienced Solicitor or Conveyancer
You can use a conveyancer or a solicitor for the legal part of the process. It's their job to manage the sale for you. They will draw up the contracts, speak to the seller's solicitor, deal with the Land Registry and collect/distribute the money.
ID Checks
This may seem to be an unnecessarily complicated part of the process. However, by law, all estate agents, lawyers and mortgage lenders are required to check your identity to prevent money laundering and fraud. So, be prepared and pull together the required information in advance. Finding a suitable lawyer early on will help to speed the process up. ID checks will be in place, and property questionnaires can be pre-populated.
Conveyancing Costs
Conveyancing fees can range from around £500 to £1,500 depending on the cost of the property and the complexity of the transaction (you'll usually pay more if it's a leasehold property).
3. Making the Offer
The whole buying process becomes more real when you make an offer. Take time to research prices for other, similar properties in the same area. Using websites such as Zoopla and the Land Registry can help. Once you've decided how much to offer, we'd advise you to put the offer in writing (email is fine), even if you've spoken to the estate agent direct.
Don't forget to mention things that make your offer attractive; such as being a first-time buyer or not being hindered by a chain. Also, make sure your offer stipulates that it is 'subject to survey' and ask the seller to remove the property from the market. This could help you to avoid being gazumped.
4. Your Offer is Accepted
The estate agent will ask for your lawyer's details as soon as your offer is accepted. These will be passed on to the seller's solicitor, who will, in turn, prepare a draft contract of sale. In the meantime, your lawyer will carry out property searches and investigate all appropriate legal aspects of the property.
Property Searches
Before you formally commit to buy the property (known as exchange of contracts), your lawyer will discuss the results of the various searches they've carried out. Sometimes, they might come across information that could affect the property's value. Occasionally, they may uncover information that would lead them to recommend pulling out of the sale. So, it's very important that your lawyer or conveyancer is thorough at this stage of the buying process because after this point the sale is legally binding.
Searches include:
Seller Questionnaires
At this point, the person selling the property will be asked by their lawyer to complete a property information form about their house. This information will be sent over to your lawyer, who will, in turn, check it for any potential issues. These documents should be filled accurately as everything the seller states is legally binding.
Finalise Your Mortgage Arrangements
Next, assuming you will need a mortgage to buy the property, this is when you need to finalise the arrangements with your lender or mortgage broker. At this point, the lender will instruct a lawyer. They will check the property complies with the terms of the mortgage and prepare the mortgage deed/legal charge for signing.
It's not unusual for the same lawyer to act for the purchaser and the lender (they are often pre-vetted and are members of lenders panels) and this should save you money.
Property Surveys
It's also important to consider the benefits of a property survey at this point. If you're getting a mortgage, your lender may arrange a mortgage valuation. However, but don't confuse this with a property survey. A mortgage valuation is purely intended to establish what the property is worth and that there will be enough security for the amount and terms of the loan you have agreed to.
We would always advise you s to have an independent survey done. Property surveys help to assess the condition of the building and detect structural problems. There are three main types of survey. A condition report, a HomeBuyer's report and a building survey. The cost will vary, depending on the type of property, where it is and how big it is. Your mortgage lender, estate agent, lawyer or the RICS should be able to recommend a surveyor near you.
5. Exchange of Contracts
As soon as the searches and property information form have been checked and money is in place, the next step is to exchange contracts. The date for completion is also agreed between the parties. As soon as the contracts have been exchanged, everyone is legally committed. The seller must sell the property and the buyer must buy the property, on the completion date agreed.
Property Chain
A property chain involves several linked house purchases. When you're in a 'chain', it means that the house you are buying or selling depends on the purchases either side of your property.
A chain can be quite long and sometimes unpredictable. Unfortunately, unless you're a first-time buyer or you're in a position where you don't need to sell a house to fund the purchase of the new one, chains are very common.
6. Completion
The completion date is the date when the buyer pays the agreed purchase price, the seller vacates the property and the purchaser moves in.
Agreeing a mutually convenient completion date can be quite tricky when a chain is involved. Everyone will need to talk to each other to make sure searches, property surveys and funding are all in sync.
Stamp Duty Land Tax (SDLT)
The rate you pay depends on the value of the property you buy. Unless it's your first home, or you are otherwise exempt from paying SDLT, you will usually pay SDLT if you have bought a house over £125,000. If it's your first home, you will only pay SDLT on purchases of over £300,000.
Your lawyer will have already calculated the amount of Stamp Duty Land Tax (SDLT) due before you exchange contracts. They will retain the amount from the monies they receive for the purchase so they can pay HMRC on your behalf on completion of the sale. At the same time, they will register the transaction on Land Registry's central database.
Our Advice
If you would like to talk to one of our conveyancing lawyers or receive a quote for your conveyancing, please contact us. Alternatively, you can click here for details of our costs.
What are the Benefits of a Personal Injury Trust?
A Personal Injury Trust works pretty much the same way as most trusts, in that the Trust is created to manage assets (money, investments, land or buildings) for people. But there are several tangible benefits to setting up a Personal Injury Trust for those who will need long-term care following a severe injury.
The main advantage is that the funds held within the Trust are disregarded as capital when a person is means-tested for state and local authority benefits such as Housing Tax Benefit, Council Tax Benefit, Income Support and so on.
It is, however, a complicated area of law which can cause issues for those who are less aware. So, make sure you're aware of the pitfalls as well as the benefits. And, take specialist advice where possible.
Benefits
Advantages to creating a PI Trust include:
The compensation award is ignored when assessing your entitlement to means-tested benefits and local authority funded care;
They offer protection from the undue influence of friends or family (particularly useful when the Trust involves a vulnerable individual);
They can help those who have a lack of experience in handling large sums of money;
They can ringfence your compensation award in the event of divorce or separation;
They can safeguard your financial future.
Drawbacks
These include:
The person whose Trust it is, cannot have direct access to the fund;
The Trust must have its own bank or building society account. Setting this up can be time-consuming;
The Trust must have at least two Trustees and the Trust's bank account must require at least two signatures of Trustees. This can be quite limiting;
There are several types of Trusts. Depending on your personal circumstances, it may be that a more straight-forward Trust, such as a Bare Trust, may not work to your advantage from an income tax and Inheritance Tax (IHT) perspective;
Depending on the complexity of the Trust, there will be a cost to setting it up and, in some cases, administering it.
Appointing Trustees
You will need at least one person other than you to act as a Trustee. A Trustee can be anyone over the age of 18 (including family and friends). They should not be bankrupt or have a criminal record.
If a Trustee wishes to cease being a Trustee, becomes incapable or dies, then a replacement Trustee would usually need to be added.
How Do They Work?
Trustees are appointed. They will manage the Trust and look after the money held within it. If money is needed from the Trust, all Trustees must agree to its release;
A Trust deed will then be drawn up and signed by the chosen Trustees;
In order to remain eligible for state benefits, your compensation award should be held separately from your personal finances. You may need to open a designated trust bank or building society account and include your Trustees as signatories;
The Trust is then registered with HMRC. Depending on the details of the Trust, information about money held in the Trust may need to be added to annual tax returns;
Outside the Personal Injury Trust, you and your partner can hold up to £6,000, before any state benefits are affected. As required, you can top up your own bank account with money from your Trust;
If the person whose Trust it is, dies, the contents of the Trust will usually be added to their estate and be distributed in accordance with their Will. So, it's important to make sure you take this into account when planning ahead;
Of equal importance to an appropriately drafted Will, is a Lasting Power of Attorney (LPA). An LPA will ensure someone you choose will be able to manage your financial and legal affairs if you were to find it difficult or impossible to do so yourself.
Our Advice
If you have received a compensation award and receive state benefits or local authority care, you should consider the genuine benefits of setting up a Personal Injury Trust.
For more information or advice on Personal Injury Trusts or planning for your future, please contact us. We're here to help.
Planning ahead? Be smart about what you leave behind.
When you're gone, you'll want all your hard work to fully benefit your family and loved ones. But Inheritance Tax liability can reduce the size of the estate you are able to leave behind. Be smart and plan ahead.
If your estate is worth more than the threshold for Inheritance Tax, there are things you can do to mitigate the tax burden and plan ahead for the future. Read on for a quick guide to Inheritance Tax, the thresholds and what you can do to protect your estate.
What is Inheritance Tax?
Put simply, this is a UK tax on your estate after you have died. Your estate will include any/all property you own, cask assets and personal possessions.
When do you have to pay Inheritance Tax?
Inheritance Tax becomes payable when your estate is worth more than £325,000 for an individual. The threshold is higher for a married couple or couple in a civil partnership with an estate being allowed to be worth up to £650,000 before the tax is applied.
When an estate is worth more than this the Inheritance Tax, currently at 40% will have to be paid on the excess. This is applicable to assets left to beneficiaries who are not exempt like spouses and charities.
Changes in the law have provided a new tax-free allowance of £125,000, which will rise to £175,000 by 2020/21, giving individuals an additional allowance to be used against a property. This is provided their estate doesn't surpass £2.35 million and it is left to children or grandchildren.
By 2020, this means that when this is added to the existing threshold amount a couple will be able to leave £1 million without paying Inheritance Tax.
As with many legal matters the rules are far from simple and straightforward, so planning ahead throughout your lifetime.
Inheritance Tax and making gifts
Inheritance Tax is calculated by adding all your assets plus the value of any gifts or trusts made during the last seven years of your life, together.
In most cases, if you live past the seven years after making a gift, that gift will no longer be liable for Inheritance Tax. However, if you die during this period the gift will be added to the total value of assets and become subject to Inheritance Tax.
No Inheritance Tax is due on 'absolute' or 'lifetime' gifts made at any time from your state. These are also known as "potentially exempt transfers."
For the purposes of inheritance tax, the three most common gifts to consider are:
Small gifts – gifts that don't exceed £250.
Annually exempt gifts – gifts made during a tax year up to the value of £3,000.
Potentially exempt transfers (PET) – gifts exceeding £3,000 that would exempt you from Inheritance Tax if you survive past seven years of making it.
Obviously, making PET gifts earlier in life will increase the chance of it becoming exempt of Inheritance Tax.
Other gifts that can be made are wedding gifts to children of up to £5,000, up to £2,500 for grandchildren and up to £1,000 for anyone else getting married. These must be made shortly before or on the date of marriage.
Regular gifts can also be made from your surplus income (rather than capital), and there is no limit on gifts that can be made, as long as you don't have to use capital or living expenses to make the payment.
If you give away assets, rather than money, these gifts might be liable for Capital Gains Tax. "Reservation of benefit" rules may also allow you to give away assets but you still benefit from it and it remains in your estate for Inheritance Tax purposes.
Lifetime Trusts
Trusts allow you to make gifts during your lifetime so that recipients can't access them immediately. You could consider adding money and assets to a Trust for loved-ones to access after your death. There may be tax implications in setting up a Trust so it is worth researching this and seeking advice before going ahead.
When is a good time to look at making gifts?
Producing your accounts at the end of each tax year is a great time to review your estate and take advantage of the annually exempt gift allowance. You can also carry forward allowance from the previous year, which means you can make a gift of up to £9,000 with a potential tax saving of £3,600.
It is also a good time to take stock of your year on year growth in assets, allowing you to plan more effectively for the future. Are you able to make any further PET gifts or set up any trusts that will help you balance your estate assets with a view to reducing Inheritance Tax?
Next steps
With lifetime inheritance tax planning, you need to carefully consider the wider aspects of making gifts before taking any action. It is worth seeking professional advice to make sure the action you take suits your particular circumstances best.
If you would like to speak to one of our specialist team, please contact us – we're here to help.
Being an Executor Carries Responsibility & Risk
Acting as an Executor is not a job to be taken lightly. Whilst it's very gratifying to be asked, the role does carry a great deal of responsibility and in certain circumstances, significant risk. As Executor, you will have overall responsibility for dealing with the administration of the deceased person's estate, as stipulated by law. This involves sorting out the deceased person's property, money, possessions, debts and so on.
Furthermore, you must get everything right. If you don't, you risk personal financial liability for making a mistake, however innocent it may be. So, it's very important to be aware of what's involved and the potential risks you could be exposed to before you take on the role.
Time Commitment
Depending on the complexity of the estate, being an Executor is likely to take a lot of your time. Your responsibilities will include:
Arranging the funeral
Collecting all the information about the estate
Valuing the estate for Probate and Inheritance Tax (IHT)
Preparing the tax return (IHT/Income Tax/Capital Gains Tax (CGT)
Applying to the Probate Registry for the Grant of Probate
Selling the property and collect any other assets
Paying expenses and settle any outstanding bills
Making sure the heirs/beneficiaries receive what they're entitled to
Preparing detailed estate accounts
Allocate Tasks
As you can see, whether the estate is complex or simple, there'll be a lot of practical things to get through. So, if there's more than one Executor, it will make sense to divide up responsibilities. Assign the tasks to those most suited and experienced. Also, consider geography. Those who live locally may be better placed to deal with estate agents and so on.
Also, make sure you talk to each other from the outset. It'll help to avoid misunderstandings or points of tension down the line.
Demands from Beneficiaries
Once again, talking to those involved will be important. Make sure the beneficiaries aren't kept in the dark. That said, getting the balance right is important. The Executor(s) aren't there at the beck and call of the beneficiaries and shouldn't act as a post-box or agony aunt.
However, it's not unusual to find family members demanding to know what's in the Will. Whilst this isn't a legal requirement, in practice, it's usual to let beneficiaries see a copy. You should also be aware that as soon as the formal Grant of Probate is received, the contents of the Will automatically become a matter of public record. At this point, individuals can request a copy by doing a Standing Search.
Beneficiaries are also entitled to see a copy of the estate accounts. So, it's important to keep detailed (and accurate) estate records. As far as supporting documentation is concerned, it's not unusual to receive additional requests from beneficiaries to see bank accounts and so on. They aren't automatically entitled to see these. This is at the Executor's discretion.
Don't Delay or Conceal
Whatever the request, we'd advise you to act promptly. Consider the motives for asking for the information and whether it's a reasonable request in the circumstances. Often, delaying matters or withholding information can inflame a difficult situation and, in some cases propel a beneficiary to make an application to the court for an inventory and account.
Ideally, this is something you should avoid but if it happens, it would be advisable to speak to a specialist lawyer.
Disputes Over the Will
Contesting a Will isn't as rare as you might think. The most common reasons fall into one of the following:
Making a promise that isn't kept
Incapacity of the deceased at the time of making the Will
An invalid Will
A forged Will
Undue influence
Second marriage or outdated Will
Poorly prepared Wills so insufficient provision is made
Estranged family being left out of the Will
Challenging the Will
In terms of challenging a Will, most fall into two categories. Claims brought under the Inheritance (Provision for Family and Dependants) Act 1975 or those that challenge the validity of the Will. If someone has told you that they intend to bring a claim against the estate, as Executor, you need to take advice immediately.
You must remain objective in this situation. Your principal job is to carry out the wishes of the person who has died. That said, stepping away isn't always easy, especially if you are close to the family. But remember, if you don't, you run the risk of a costs order being made against you.
Executor & Beneficiary
For those of us with more than one child, it's not uncommon to name all children as Co-Executors to avoid showing favouritism. But this may not bode well for all families. If a claim is brought against the estate, then you will be effectively wearing two hats. However, it's only in your capacity as a beneficiary that you are entitled to defend any claims that have been brought.
Conflicts of Interest
A conflict of interest can easily arise where the Executor is also a beneficiary. The high profile case of Heath v Heath is a good example. Ultimately, the court removed Timothy Heath as executor as it was judged that there was a clear conflict of interest when he challenged the allocation of his mother's property in her Will, which he was responsible for distributing.
Personal Liability
An Executor must, by law, pay all tax owed before distributing the inheritances to the beneficiaries named in the Will. It might be tempting to pay before your calculations are confirmed, but remember, if you end up with insufficient funds in the estate, you will be personally liable for any/all tax owed.
Department of Work & Pensions (DWP)
This is an area that can often be overlooked. And with serious consequences.
If the deceased was receiving means-tested benefits when they died, you MUST NOT distribute the estate until you have clear confirmation that the assets and or income were correctly declared in life and take account of the benefits that were claimed. If you distribute and there has been an incorrect claim, you will be personally liable.
In practice, we have seen cases where the DWP have demanded more than £15,000 from an Executor (over a year after they have distributed an estate). The Executor is left with no choice but to pay. They are then left with trying to recover a significant amount of cash from the beneficiaries, who may not to give it back or not be able to!
Accounts & Expenses
As we've already mentioned, depending on the nature of the estate, beneficiaries, insurance companies, banks, and other organisations may hit you with questions. So, it would save time if you set up a record-keeping system to help you administer the estate smoothly.
You must also keep certain documents after you value the estate, including any documents showing how you have distributed money, property or personal belongings from the estate. Finally, a copy of the accounts should be sent to the beneficiaries.
Out of Pocket Expenses & Payment for Professional Executor
An Executor is not entitled to receive payment for carrying out his or her duties. However, an Executor should expect to recover out of pocket expenses, if they relate to official estate business (and are accounted for).
When it comes to the costs involved in appointing a professional Executor, there's usually a clause covering expenses to be included in the Will, although the family or beneficiaries do have the right to request the role be set aside.
Our Advice
Administering an estate involves a lot of paper, financial and tax work. It's an important role that can often be challenging and time-consuming. So, if you're considering taking on the role, make sure you're aware of what's expected, including any potential pitfalls, before you accept.
If you need further advice or information or would like to discuss the role a professional Executor can play, please contact us. We're here to help.
Benefits of Lasting Power of Attorney
The Office of the Public Guardian (OPG) has launched a targeted campaign aimed at educating the public about the benefits of making a Lasting Power of Attorney (LPA).
Prompted by recent OPG research and due to launch across the UK, the new campaign videos are focused on increasing the number of LPA registrations by promoting the benefits and dispelling the myths associated with the rights that family members and deputies hold.
What's All the Fuss About?
Our profession is constantly banging on about benefits of making a Will. In drawing up your Will, you're making provision for those you care about after you die. But too few of us know we should also consider drawing up a Lasting Power of Attorney – or LPA.
According to the Alzheimer's Society, by 2025 more than 1 million people in the UK will have dementia. One in five people over 85 already suffers from it. And the rates are significantly higher among women than men.
If you don't have an LPA in place, handling your affairs can become virtually impossible if you lose capacity. Your relatives may face long delays and expense in applying to the court of protection to get access and take control of your assets and finances.
This is why so many charities, including the Office of the Public Guardian (OPG), recommend we all plan ahead. Having an LPA in place will ease the burden on your relatives and make sure you're taken care of as you would wish, without delay or outside interference.
Let's face it, mental and physical incapacity can hit at any time, it's not just the domain of the elderly; those of us who have not yet drawn a pension can also become incapacitated through accident or illness too.
So, what is a Lasting Power of Attorney?
LPAs were introduced under the Mental Capacity Act 2005 in October 2007. They replaced Enduring Powers of Attorney or EPA, but if you made an EPA before that date, it will still be valid.
LPAs are legal documents in which you (the Donor) appoint someone else (the Attorney) to act on your behalf and in your name. They are recognised by financial institutions, care homes and local authorities, as well as tax, benefits and pension authorities.
You can set up an LPA yourself or you can ask a solicitor to do the application for you. An LPA is a very powerful document, so read through the forms and guidance before you proceed. If you are in any doubt, talk to a lawyer who will put your mind at rest.
There Are Two Different Type of LPA:
Property & Affairs LPA: This type will allow your Attorney to manage payments from your bank accounts and action the sale of any property.
Health and Personal Welfare LPA: This allows the Attorney to make important decisions about your health and welfare, such as whether an operation should take place and what care you may require.
A critical difference between the 2 types of LPAs, is that:
a property and financial affairs LPA can be used while someone still has capacity; but
a health and personal welfare LPA can only be used once they have lost it.
Choosing the Right Attorney(s)
You can choose anyone to become your Attorney, provided they are over 18, not a bankrupt and they understand/accept the responsibility they are taking on. We'd recommend you choose more than one Attorney. If you draw up the 2 types of LPA, you can have the same Attorney(s) for both, or different Attorney(s). Make sure the individual(s) are people you trust.
If you're unsure about who to choose, a good alternative is to opt for a professional Attorney (such as a solicitor or accountant). They will act on your behalf and help you with things you are struggling with.
How Does an LPA Work?
Your Attorney(s) must make all decisions in your best interests and follow certain principles set out in the Mental Capacity Act. As a starting point, your Attorney(s) must assume that you can make your own decisions unless they can establish that you can't. They must also support you in your decision-making process as far as possible.
As a Donor, you can restrict or specify the types of decisions your Attorney(s) can make, or you can allow them to make all decisions on your behalf.
Role of Next of Kin
Many people think that your 'next of kin' can make decisions on your behalf if you lack the capacity to make them yourself. However, your spouse – or partner if you're not married, does not have any legal right to make health decisions on your behalf. Irrespective of how long you've been together.
The only people who can make decisions on your behalf are those who have been authorised to. Your LPAs will confirm who you've chosen.
An LPA is Not Valid Unless It's Registered
Before the LPA can be used it must be registered with the OPG. Until it's registered, your LPA cannot be used. As a guide, the registration process will take between eight and 10 weeks.
Timing Is Key
Experience dictates that the older you become, the chances of you losing mental capacity (perhaps through dementia) will increase. So, it's important to understand that you can't set up an LPA for someone who has already lost capacity.
Your relatives will need to apply to the Court of Protection to be appointed as a 'Deputy' if any decisions need to be made on your behalf. An application for a Deputy can take several months, during which your accounts may be frozen, resulting in a lot of stress for everyone involved.
This process is likely to be much more costly than writing an LPA in the first place. A Deputy has a similar role to an Attorney under an LPA, although the Deputy will need to pay an annual recurring fee and will also need to produce regular, detailed financial reports to the Court of Protection.
Our Advice
In some ways, drawing up an LPA is more important than drawing up a Will. If you die without making a Will (intestate), you can't choose where your estate ends up or necessarily make sure your loved ones are provided for. But if you lose mental capacity without an LPA, it's almost impossible to deal with your affairs. Your family will have to apply to the Court of Protection to make decisions about your health and welfare or access your money.
So, our advice is to plan ahead and stay in control.  If you need further information or advice, please contact us. We're here to help.
Equity Release Still on the Rise
According to a recent study commissioned by LV= equity release is still on the rise. Figures just out report an increase of 77% increase in sales from equity release products. And the overall equity release market in the UK reached an all-time high of £3.9bn for 2018.
Could be Mainstream in a Decade
Furthermore, LV='s research indicates that many financial advisors believe equity release will become a mainstream product within the next decade. But, as always, the devil is in the detail. If you're seriously considering releasing some equity, it's extremely important to understand what you might be signing up for.
Why Equity Release is Popular
Undoubtedly, many of us have found austerity tough going. It's not uncommon to have little or no cash reserves to turn to for that inevitable rainy day or to supplement a limited pension. Yet many of us are sitting on a property that continues to increase in value year on year.
So, it's perhaps not surprising that the prospect of unlocking equity is appealing. Furthermore, with divorce for the over 55's continuing to rise, a greater number of applications are being made by the more mature single house-owners. And recent figures published by the Equity Release Council (ERC) show that over-65s will soon make up half of the single-person households in the UK by 2022. So, it's a trend that's unlikely to go away any time soon.
Undoubtedly marketers will continue to target those who are feeling the pinch by inviting them to release "Up to 55% Of Your Home's Value" and focus on the perceived advantages "How much could you release? Access to lowest interest rate".
And, according to the ERC's Autumn Report, the options open to homeowners are also growing. A total of 287 products are now available, more than double those on the market last year. To set that figure in context; only 24 product options existed in 2007.
How Equity Release Works
Naturally, with an abundance of products on the market, it can be very confusing. However, whilst each product will vary in some way, most usually fall into one of two types:
ONE: Lifetime Mortgages
These products allow you to secure a one-off lump sum or smaller payments secured against your home. The debt is repaid when you die or go into long term care. These mortgage deals have become more flexible over time. Some make provision for sporadic repayments. More recent products also feature drawdown options and include inheritance protection. This essentially enables you to ringfence an amount to be left to your heirs on your death.
Essentially, there are three main types of lifetime mortgages:
Roll-Up Mortgages: This means that no monthly repayments are made, and the interest is 'rolled up' or added to the capital borrowed.
Interest-Only Mortgages: Pretty much the same as a standard interest-only mortgage. You will only pay the interest on the capital borrowed (usually monthly). The principal capital balance remains unchanged during the interest-only period.
Home Income Plans: You receive a regular income for life-based on your age (often called an annuity) but the interest is taken from the monthly payments made to you.
TWO: Home Reversion plans
This is where you can also sell part or all your property to a provider in exchange for a lump payment or a regular income while continuing to live in the property.
Equity Release – Cons
Still, despite high demand and better, more appealing products, there's a natural reticence from homeowners to take the plunge. Let's face it; we British are mostly wedded to the idea of owning our own home. Anything that relates to the value of your property or what you are likely to leave as an inheritance is usually viewed with caution. And rightly so.
The products on the market are far from simple. Compared to advising on traditional pension planning and annuities, LV= found that only a quarter of financial advisers they consulted felt 'informed' or comfortable advising clients about equity release schemes. So, it's best to be cautious and probing. The detail really matters.
Get Specialist Financial Advice
House prices may not continue to rise. Whilst the Prudential Regulation Authority (PRA) watchdog is considering whether to change the rules to prevent loan providers making this assumption, you need to be sure the liability for negative equity is theirs and not yours.
Reversion Plans Usually Undervalue Property
These plans will not usually give you anything near to the true market value of your property (compared to selling on the open market). This is because the provider will have to wait a long time to make money back.
State Benefits May Be Affected
Your pension credits and other state benefits might be affected if your income or savings exceed the limits set by the government. Age UK's benefits calculator may help you.
As lenders will not, in most cases, see any money back until your death they maintain financial viability through higher than average interest rates. Once again, check the fine print.
With some justification, people worry that entering an equity release scheme will leave them with nothing left to pass on to their families after they die or worse, that their heirs will be left with big debts. Reports of shocked relatives support that view.
So, if you're thinking of releasing equity in your property, put the rather tempting prospect of a cash boost on one side and concentrate on looking at the bigger picture. How will the scheme or product affect your future choices and financial situation in later life? Make sure the product supports your retirement without saddling your family with obligations after death.
Equity Release – Pros
There are some positive outcomes. Take inheritance tax for example.
By taking out a plan on your house, the equity released will be taken from the value of your assets accordingly. On the result of your death, this is likely to reduce any inheritance tax that would otherwise be payable. Currently, inheritance tax is only applied if the value of the estate exceeds £325,000.
Undoubtedly, releasing equity from the family home can be a lifeline for some of us. It's clear that as we live longer, we will be retired for longer. Moreover, some of us may not receive a hugely generous pension. It's also clear that as time passes, the strain on the public purse will not alleviate. So, taking out a drawdown lifetime mortgage to top up a meagre pension could be the right way to go for you.
Safeguarding Your Assets
Any financial transaction carries risk. So, it's very important to make sure you take your time to think about the implications. And thankfully, the equity release industry is now regulated.
Originally Launched in 1991, and re-launched in May 2012 by the Equity Release Council (ERC), Safe Home Income Plans (SHIP) now incorporate all aspects of equity release advice and product provision.
As well as plan providers, the ERC represents financial advisers, solicitors, surveyors and other interested parties working in the equity release industry.
ERC Code of Conduct stipulates that members must:
Provide a fair, simple and complete presentation of their plans;
Include in their plans a 'no negative equity' guarantee, which means that you will never owe more than the value of your home;
Allow the client to select a solicitor of their choice to carry out the legal work.
Additionally, all ERC members are regulated by the Financial Services Authority (FSA). This means that:
Your financial adviser must be authorised and qualified to advise you on the plans/products;
They are required to follow a strict procedure for dealing with complaints;
If the complainant remains unsatisfied, they can take their complaint to the Financial Ombudsman Service.
Our Advice
Always get specialist financial and legal advice before signing up for an equity release scheme.
Indeed, the ERC recommends that before any decision is made, that you speak to your family and beneficiaries first. They also recommend getting independent legal advice to make sure you understand the long-term ramifications.
For further help or advice, please contact us. We're here to help.
Probate Fee Increase Scrapped by Government
Dubbed the 'stealth or death tax' by many commentators, plans to increase probate fees up to a maximum of £6,000, have now been scrapped.
Ministry of Justice Announcement
Originally announced last November, Secretary of State for Justice, Robert Buckland, has now reversed the decision to change the current flat-fee structure in England and Wales to a sliding fee scale for those applying for probate.
Probate fees are paid when a person applies to administer someone's estate after they die. Currently, in England and Wales, individuals pay a probate fee of £215 on estates worth more than £5,000, or £155 if applying through a solicitor.
Proposed Probate Reforms
The proposed changes, which were set to come into force in April this year, were slammed by professional advisors and politicians alike. Yet, earlier this year, in the face of widespread criticism, the MoJ insisted that the planned reforms were temporarily delayed whilst Brexit matters took precedence.
Yet it seems the reforms, estimated to raise an additional £185million for the Treasury, will instead be reviewed as part of the annual assessment of charges in family and civil courts.
According to an MoJ spokesperson, the: "Fees are necessary to properly fund our world-leading court's system, but have listened carefully to concerns around changes to those charged for probate and will look at them again as part of a wider review to make sure all fees are fair and proportionate."
The U-turn has been welcomed by professional advisors such as STEP and the Law Society, who have campaigned against the increases. Emily Deane, technical counsel for STEP said:
"This follows many months of work by Step and many others to highlight the unfairness of the proposed increase, which amounted to a stealth tax on the bereaved.
"This at last brings an end to the uncertainty and worry that these proposals have caused to grieving families."
Current Position
Probate Fees
To reiterate, currently, the application fees in England & Wales are:
£215 if the value of the estate is £5,000 or over (or £155 if applying through a solicitor);
£Nil if the estate is under £5,000.
Continued Probate Registry Delays
Although the much-criticised fee hike was never introduced, the news of such dramatic changes prompted a huge influx of probate registry applications prior to their planned introduction in April 2019. This, coupled with the introduction of a new IT system and personnel changes at the probate registry, created serious delays.
Whilst it's clear the application process has improved in recent weeks; the situation is far from perfect.
Applications continue to be dealt with in date order, starting with the oldest first but we are still experiencing delays of between 6-8 weeks for a service that would usually take only two.
Our Advice
If you have been affected by probate registry delays or need advice or further information about the process of applying for probate, please contact us. We're here to help.